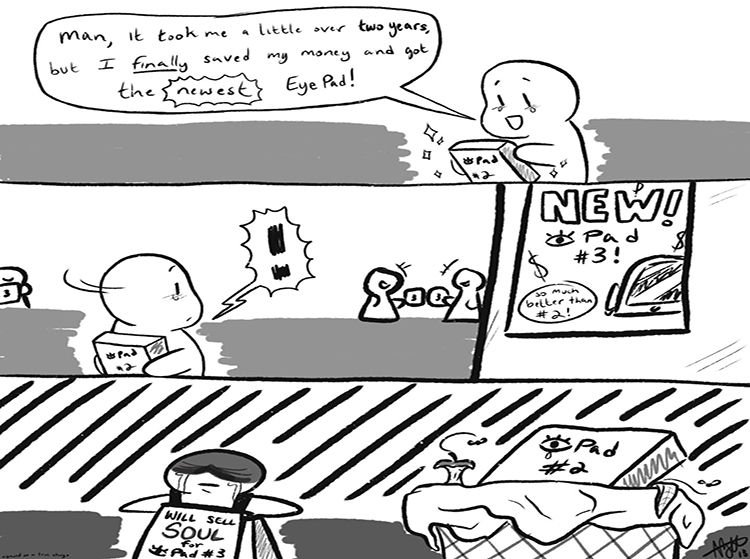 Apple has concluded "tech-tober" with a bang, releasing a new Mac Mini, a redesigned MacBook Air and a new iPad Pro with USB Type-C. All of these devices look cool, but the iPad Pro is what intrigues me most.
This is the first iOS device to use Type-C instead of Lightning, which is great because Type-C looks to be the universal port we've been waiting for across devices and platforms, with most Android flagship phones having used Type-C for a few years now.
The odd thing here, though, is that Apple just used Lightning again on this year's iPhones. It would make much more sense to keep everything running iOS consistently, but it at least shows that we may get Type-C on next year's iPhones. This may also point to a larger design update coming, however, we've thought this before and it didn't happen, so we'll just have to wait for next September to find out.
With the elimination of Lightning, the old Apple Pencil cannot be charged off the new iPad Pro, so the Apple Pencil has been redesigned for this iPad.
Gone are the days of charging the pencil through the iPad's charging port. Now, the pencil charges wirelessly when it is magnetically clipped to the side of the iPad. This is a much better strategy for charging and is what I hope Microsoft opts to do when and if it switches to a rechargeable battery in the Surface Pen.
Apple also changed the new iPad Pro's design outside of adding Type-C. The iPad Pro now shares a similar design to the iPhone X family of devices with a slimmed bezel and the removal of the home button and Touch ID in favor of Face ID and gesture-based navigation.
In addition, the new iPad Pro is now only 5.9 mm thick, meaning it is an extremely powerful yet extremely thin device. It is so thin that it is the first iPad to have a camera bump on the back for the single 12-megapixel camera.
For the first time in a while, Apple has made a device that I, a life-long Android and Windows user, would consider buying if I didn't already have a pro-level tablet.
iOS is lacking in many features I get from a full operating system like Windows. However, Apple has now confirmed Adobe Photoshop CC will be available for the iPad Pro. That's the full Photoshop from desktop.
Apple is claiming the new iPad Pro is more powerful than 92 percent of portable PCs, which makes sense if it is able to run full Photoshop well.
I've got to give Apple credit for this. From first impressions, it looks like the new iPad Pro will be a really great device for tablet users that want more out of their hardware or want an iOS device that can be used as a laptop on the go.
The price will be a barrier to some, much like this year's iPhones, but it could be well worth it for some. Apple is offering an 11-inch and 12.9-inch version of the new iPad Pro with storage options from 64GB all the way to 1TB. This also makes it the first mobile device outside of laptops to have more than 512GB of storage.
The 11-inch version starts at $799 with 64GB going all the way up to $1549 for the 1TB model. The 12.9-inch version starts $200 more with 64GB at $999 going up to $1749 for 1TB. Both sizes are also offered with LTE so you can have a data connection for your new iPad.
To work with any Photoshop image related work you can now contact us here.
This post is originally written by the Columnist- Jonathan Petesch.
The image is illustrated by Alyssa Vandegrift