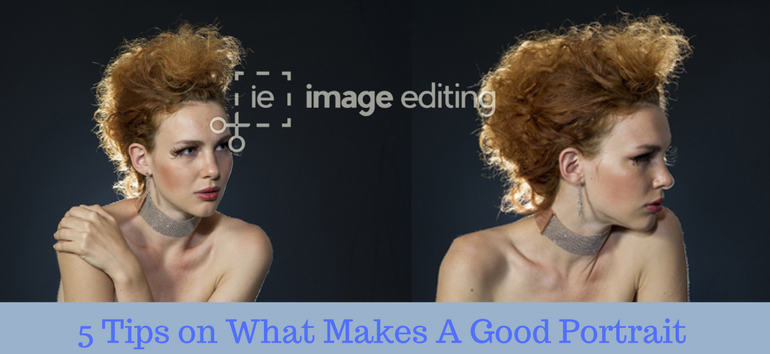 Photography is not only a very powerful medium but also a very difficult craft to master. Exceptional photos do not only display facts, they tell stories. Taking great portrait picture is hard task as you need to find a perfect perspective and consider the perfect timing. This post will help you know what makes a good portrait.
Portraits are about one thing: the person in them. Keeping that in mind, what makes a good portrait? Here are 5 of them to consider –
Subject – A good portrait draws attention to the subject and tells you something about it. This is normally achieved through combinations of a composition, color and lighting. A portrait should complement the subject.

Original by ABC/ CC BY and edited by ImageEditing
You want to reflect the best version of it including the removal of acne and blemishes or unnecessary background when you edit.
Camera position – For portraits, you want the camera position to be level or slightly above the model's eyeline. No one looks good when shot from a low angle. The two easiest portrait compositions to get right are the head shot and a waist-up shot.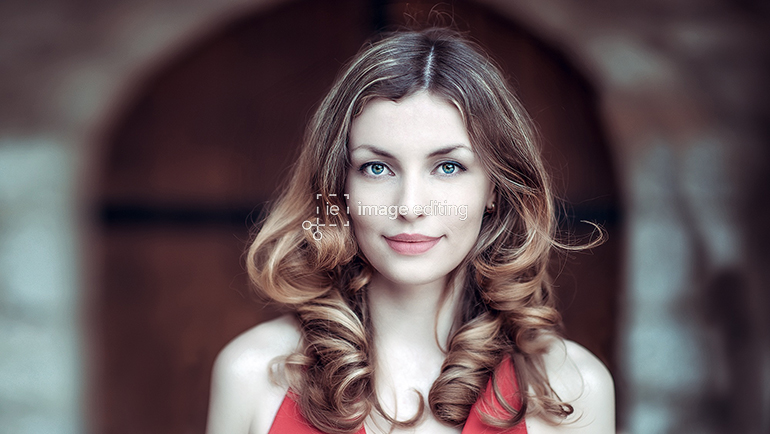 Original by Pexels/ CC BY and edited by ImageEditing
If you stand in a way so that the subject fills the frame in either of these compositions, your portraits will look good.
Dynamics of Your Camera and Lens – Your choice of lens has a big impact on your portrait photos. For portraits with visual impact, a wide-angle lens is a must.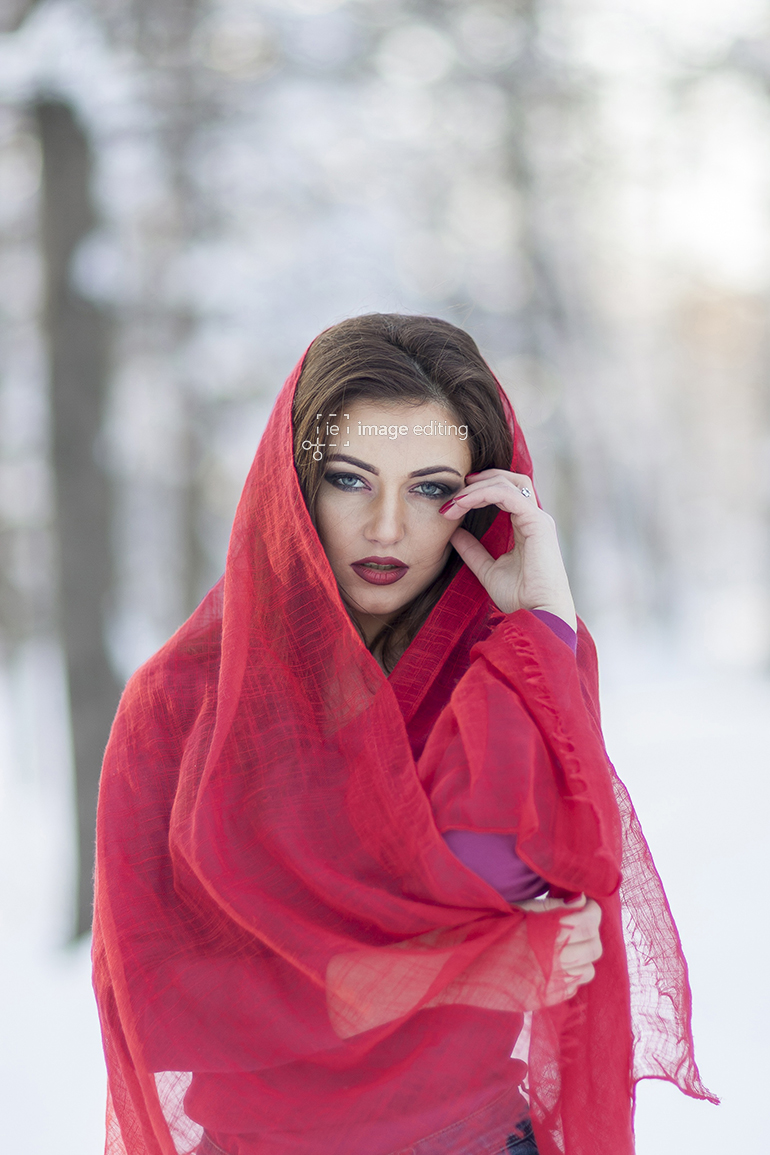 Original by MihaiParaschiv/ CC BY and edited by ImageEditing
Shooting from a low angle will make your subject taller than they actually are. The background plays an important part in the image. Always pay attention to what's going on in the background.
Be Aware of the Lighting and Environment – One way to take your portraits to the next level is to use really good lighting. For portrait photography, a great place to shoot a portrait is in somewhere shady place. On a shooting day, make sure you have a solid plan for both the portrait setting and any setup needed for your camera and lighting.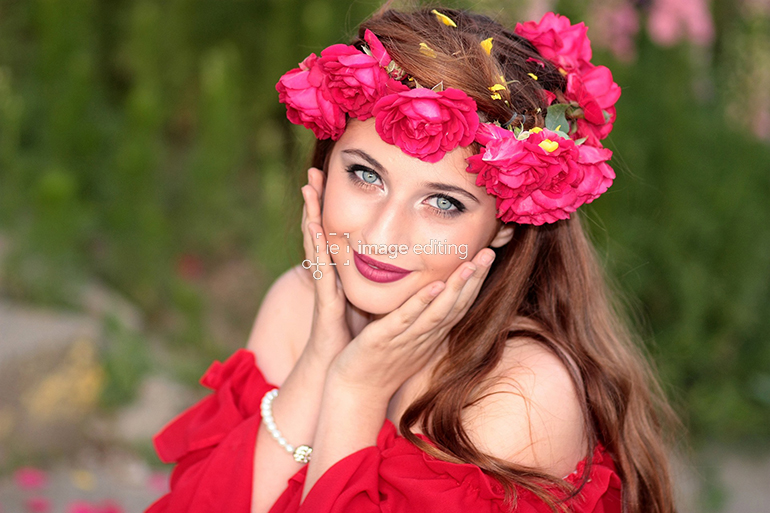 Original by AdinaVoicu/ CC BY and edited by ImageEditing
If you are to shoot in an interior or studio setting, think if it is possible to shoot a natural-light portrait or will you need to plan for artificial lighting? If you will be shooting outside using natural light, consider the time of day and the direction of the sun in relation to how and where you want to pose your subject. Early morning and late afternoon are the best times for a natural-light portrait. Moreover, overcast weather can also provide a good opportunity for a portrait with softer shadows and lighting that remains consistent over a longer period of time.
Focus on Nature – To bring a new perspective in digital portrait photography, try focusing your camera on nature in the foreground and letting the people in the background be out of focus.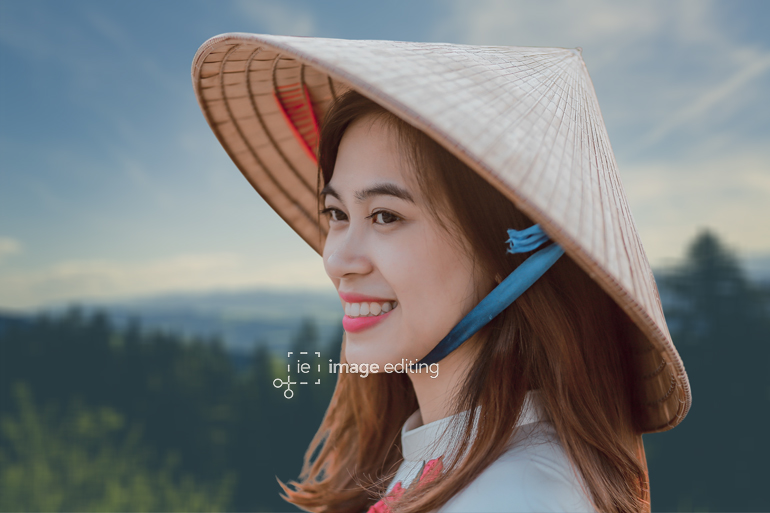 Original by Raydar/ CC BY and edited by ImageEditing
You can do this by setting your camera wide that will let you choose the focus point. The focus point may be on the flowers, leaves or rocks in the foreground. Make sure your subjects are standing far enough behind your foreground so that they will be out of focus.
Hopefully, you now know what makes a good portrait and how to do it. Always remember that to shoot a great portrait, other than technical things, you need an amazing location and patience. Do not forget that the best portraits happen at the in-between moments. Try to capture them!