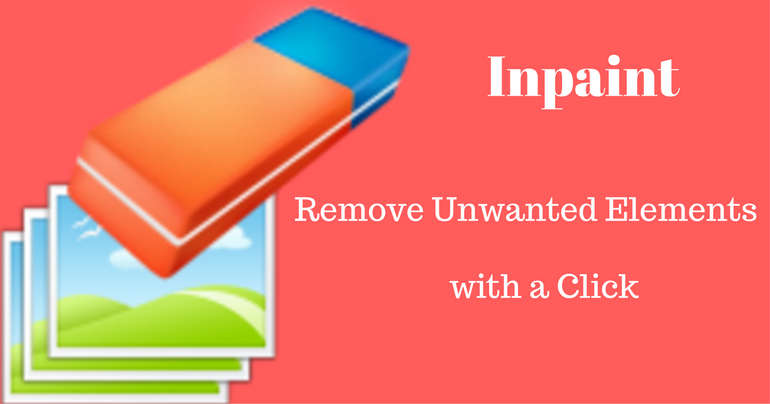 Frustrated by people walking by and spoiling the best shots? Solve the problem in less than 3 seconds. While looking at internet for photo restoration software, I just found one in the name of Inpaint and cannot resist myself sharing with you. Magically remove elements from your photos with Inpaint !
About Inpaint
Inpaint will magically fill the selected area with generated textures pulled from the image surrounding data. It is very easy for anyone to do with just a few simple steps. Download it from here and use it on your own photos. Here are some of its features that you might find it helpful –
Magically Remove Unwanted Persons from Your Photo
A tiny object on a photo can ruin the entire photo. Take them away from your photos with Inpaint! With few simple gestures, you will get clear pictures just like you intended them to be. Inpaint's Magic Wand tool allows you to select unnecessary objects or persons on a photo.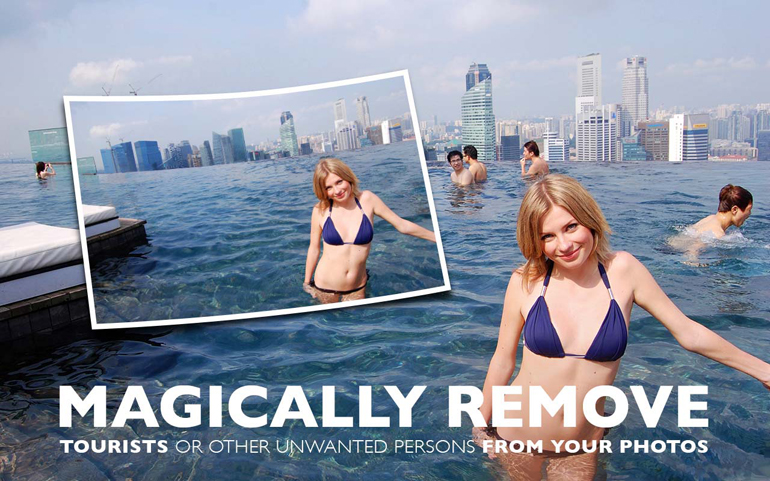 Image Courtesy – Inpaint
Moreover, there could be camera date stamps, watermarks placed by various websites and other objects we do not want to be on a picture. You can remove it with Inpaint as well with simple and efficient tools with ease.
2. Repair Old Photos
Not all old photos are bad. Some older photos may be memorable to you and some may be very interesting as well. However, those old photos can be victim of scratches or spots.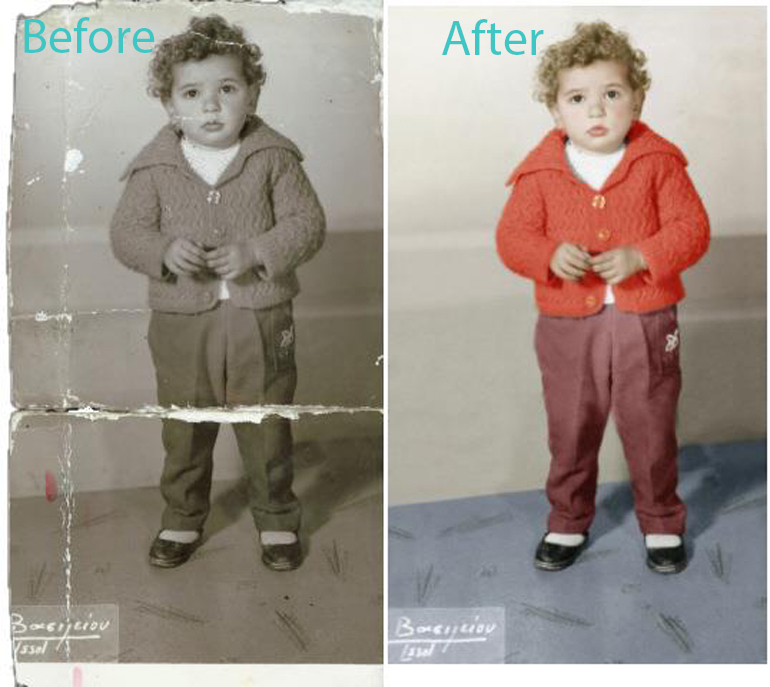 Original by PEXELS/ CC BY and edited by ImageEditing
Good news is that the digital copy of a scanned old photo can be easily retouched with Inpaint. Just select the problematic zones on the picture and fix them.
3. Retouch with Inpaint
Everybody wants to look fair. However, it is not possible but at least everyone wants to look pretty. Retouch wrinkles and remove skin defects with Inpaint.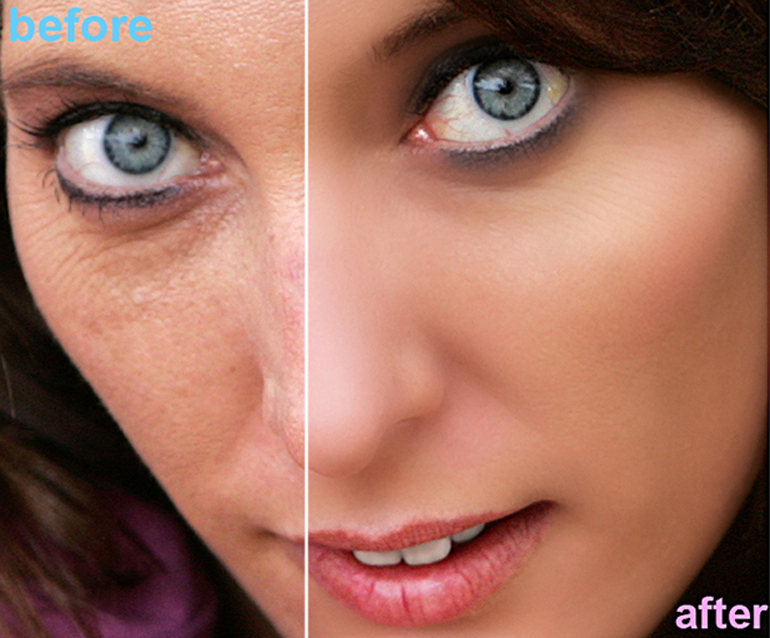 Original by PEXELS/ CC BY and edited by ImageEditing
Inpaint allows you to quickly improve your skin on photos. Just apply the Marker tool or the Magic Want tool to every problem zone and instantly see the difference!
4. BatchInpaint
BatchInpaint – a photo processing and retouching tool; is a batch version of Inpaint.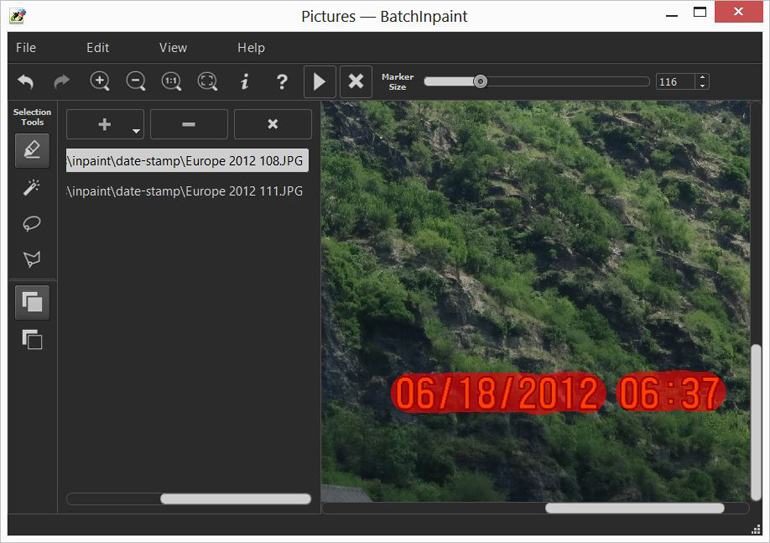 Image Courtesy – Inpaint
You can remove watermarks, date stamps and other unwanted objects in a batch mode.
5. MultiView Inpaint
Multi-View Inpaint allows you to remove moving objects from the photo by blending different areas of two or more pictures of the same scene.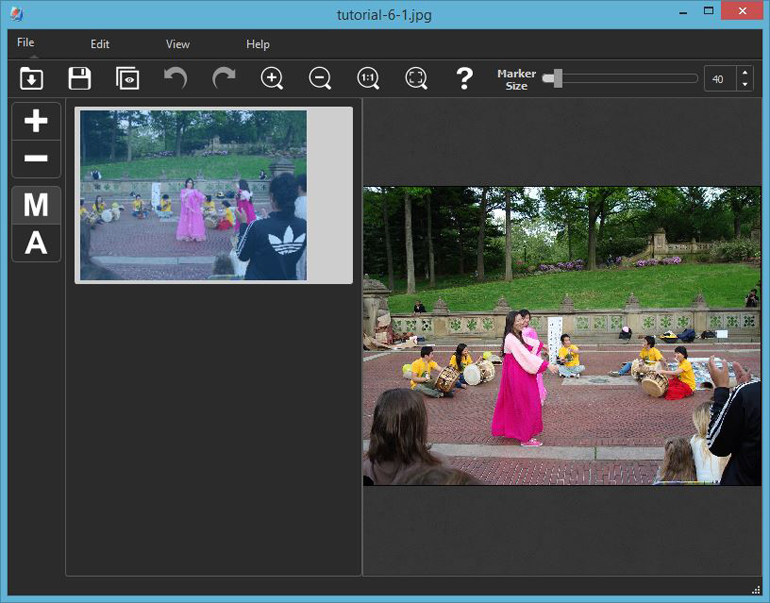 Image Courtesy – Inpaint
How it Works
Inpaint photo restoration software reconstructs the selected image area from the pixels near the area boundary. Remove undesirable objects from your images such as logos, watermarks, power lines, people, text or any other undesired artefacts. There's no need for you to use clone tool anymore. Now, you can use Inpaint to easily remove all those unexpected objects that spoil those great photographs.
Top Reasons to Use Inpaint
Repair old photos
Remove watermarks, unwanted people and objects from photo
Retouching wrinkles and skin blemishes
Remove date stamps
Remove text or logo from images
Remove moving objects from photos
Easy to use
Inprint app does what it says and does it well. This is a big time-saver. This app is a cheap and easy way to remove details from photos. If you are a beginner photographer and you want to do some basic editing of your pictures to remove unwanted objects, grab this software right now!