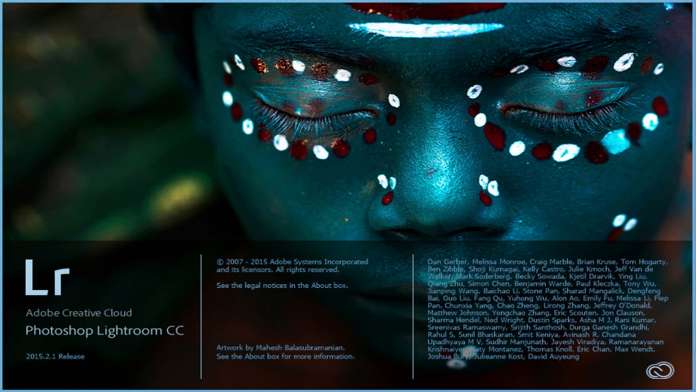 Professional photographers across the world like Adobe Lightroom for its powerful processing and managing capabilities of raw images files. It's a no brainer to keep the Adobe Lightroom at the top of the shelf. It is supported by a well-established brand. It is a reliable application, especially with its new cloud capabilities, and apparently, it's the industry's standard choice. However, Adobe products aren't cheap. Moreover, today the market has other options that have similar packages at a much affordable price. For this reason, we have tried to list down some of the top Adobe Lightroom alternatives on the internet.
Adobe Lightroom has two primary functions. It processes raw images and later manages them with the help of its organization tools, like labels and tags. In this article, you'll find applications that are well-equipped for image processing and managing. As per our testings, all of the featured alternatives on the list can process raw files and fairly perform at managing them. These listed applications also have comparable editing features which would let you achieve desirable results out of your pictures. Here is the list.
1. Darktable.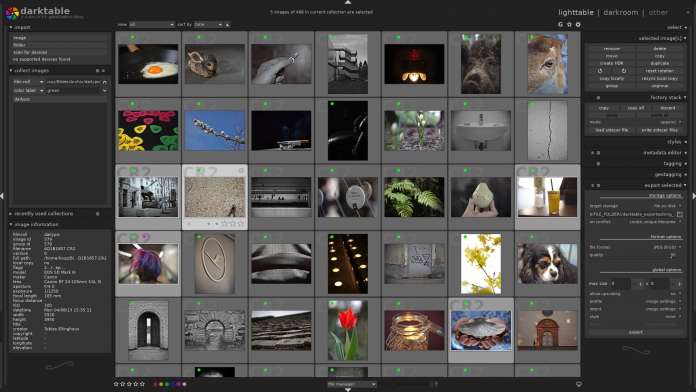 Overview
| | |
| --- | --- |
| Supported Platforms | MacOS, Windows, Linux |
| Price | Free |
| Pros | Geotagged photos, Watermark Images |
| Cons | Doesn't have a mobile application |
Darktable is an open source photography raw developer and workflow application. The program works great at managing your digital negatives and allows you to view them with its powerful zoomable lightable. The application also supports you at editing the raw images and developing them. The program acts as a bridge between the basic apps that don't have the function of advanced processing, and the professional applications that cost a fortune.
Darktable supports all the major output formats of DSLRs cameras. Overall it makes the journey from capturing to developing much smoother. The application is available on all the mainstream desktop operating systems at no cost. We highly recommend it.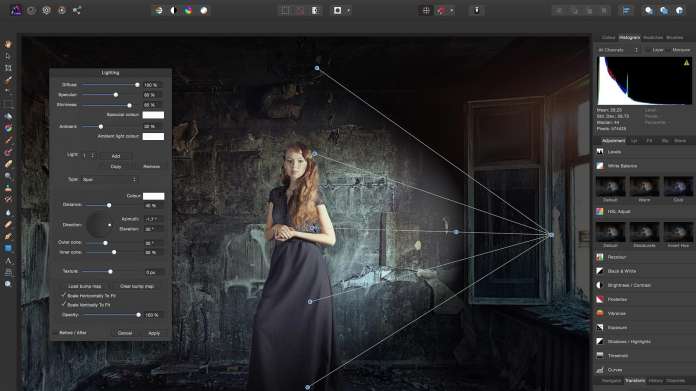 2. Affinity Photo
Overview
| | |
| --- | --- |
| Supported Platforms | MacOS, Windows, iPad |
| Price | $55 (One-time purchase) |
| Pros | Batch processing, Apple pencil support |
| Cons | Lacks advanced organization capabilities |
Affinity Photo is designed for both Windows and Mac platform. It extends its presence to iPad where it supports the Apple pencil for easy editing. Affinity Photo is a professional tool which comes with a full-featured raster graphics editor. The program allows you to have live previews, even at 60 FPS zoom. It is a non-destructive app that has a dedicated raw editing workspace with an end-to-end CMYK workflow. The program also features color management tools and 16-bit per channel editing. Yes! It's a complete package.
The workaround Affinity Photos is efficient, and almost all your tasks can be managed on the same screen. Its 1 million% zoom and 8000 history steps clearly demonstrate its power. In short, this clean alternative is pretty effective at its tasks.
3. ACDSee Photo Studio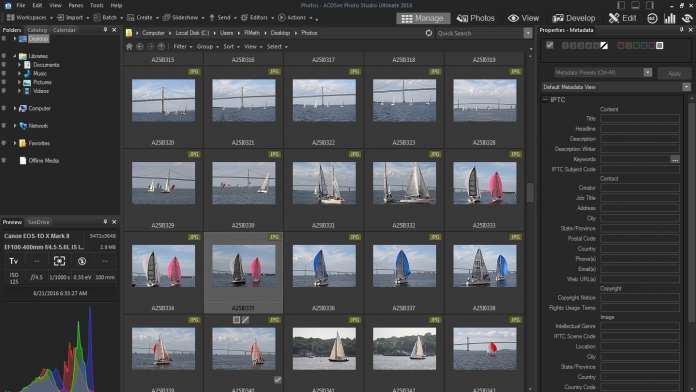 Overview
| | |
| --- | --- |
| Supported Platforms | MacOS, Windows, iOS |
| Price | $64.95 (one-time purchase) |
| Pros | 4K Support, Lightroom migration |
| Cons | Some outdated features |
ACDSee Photo Studio is a powerful application that combines a Digital Asset Manager and a Photo editor. It's an all-in-one alternative to Lightroom that saves you from buying multiple programs for processing and organizing your images. The program was first made available to the public almost a decade ago. Since then, it grew up to meet every demand of modern image processing and management tasks. Its latest version, ACDSee Photo Studio 2018 continues to satisfy its user base with its efficient tools.
This application features streamline importing, productivity-based improvements, mobile syncing and much more. ACDSee Photo Studio deserves a top spot in our list for being a complete package.
4. RawTherapee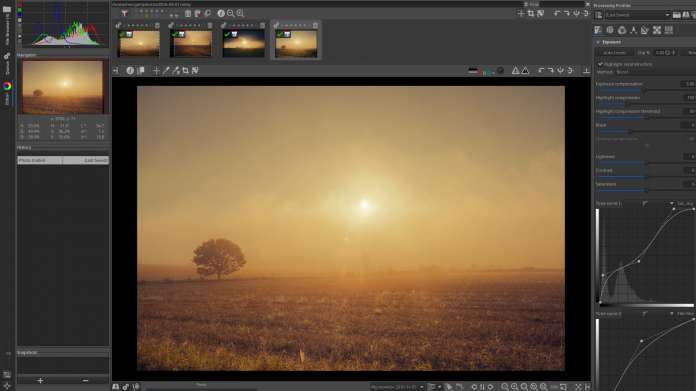 Overview
| | |
| --- | --- |
| Supported Platforms | MacOS, Windows, Linux |
| Price | Free |
| Pros | Complex interface |
| Cons | Non-destructive editing, Batch conversion |
RawTherapee is popular for its speed and processes images and optimizes workflow with lightning speed. It is an open source Lightroom alternative that allows you to send processed files to your photo editor directly from its workspace. It also uses non-destructive editing, which allows you to go back to the original image at any time you want. The program features an advanced processing toolkit which makes the editing easier. After editing a photo, you can choose to save the setting as a pre-set for your future work.
RawTherapee allows you to process and edit in batches, which means you can handle multiple photos at a time. We found the program well-suited for all the processing and organizing tasks. You need to give it a try.
5. LightZone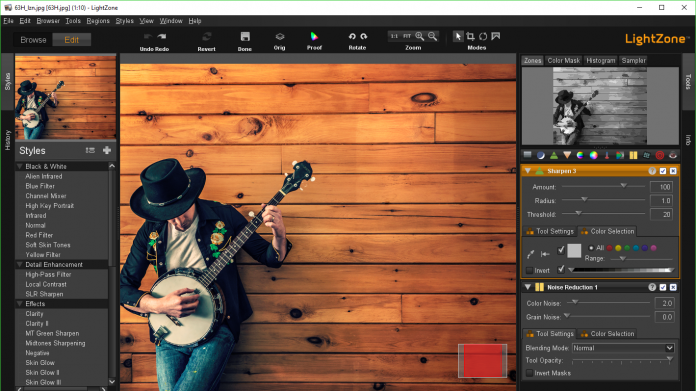 Overview
| | |
| --- | --- |
| Supported Platforms | MacOS, Windows, Linux |
| Price | Free |
| Pros | Vector-based selection tools |
| Cons | Requires an account to operate |
LightZone is a free app that follows the non-destructive model. This open source Lightroom alternative requires its users to signup before they even download the program. But since everything comes together in a perfect manner, it doesn't take much time to sign up. Apparently, the developers monitor the number of downloads to enhance their future products. Coming to its strength, LightZone can process files using its seamless features. You are allowed to stack, rearrange and adjust its filters for the desired effect.
LightZone also features vector-based selection tools, and support most of the mainland DSLR cameras. You can also visit their profile guide to find the compatibility of your device.
6. IrfanView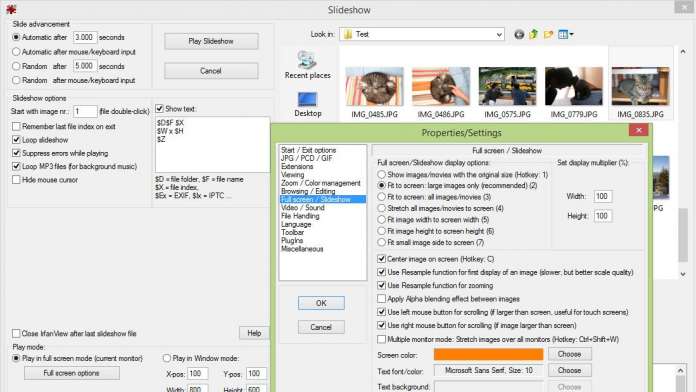 Overview
| | |
| --- | --- |
| Supported Platforms | Windows |
| Price | Free |
| Pros | Support batch processing and editing |
| Cons | Confusing UI |
IrfanView is a compact image editor and organizer. The program is designed by keeping both professional and beginner users in mind. It supports a wide range of Raw and compressed file formats. You can visit their main format page to check the compatibility of your device. While testing the program, we found using the interface around its basic tools intuitive. But as we switched to the advanced features, things got a bit complex. This shouldn't have been the case since the program has been in development for the last 20 years. But, that doesn't mean IrfanView is not a strong alternative. It does a fantastic job at cataloging, editing, and managing raw files.
IrfanView also allows its users to edit and process in batches which saves your time. The program promises consistent updates and comes with a lively community. It's definitely worth a try.
7. Chasys Draw IES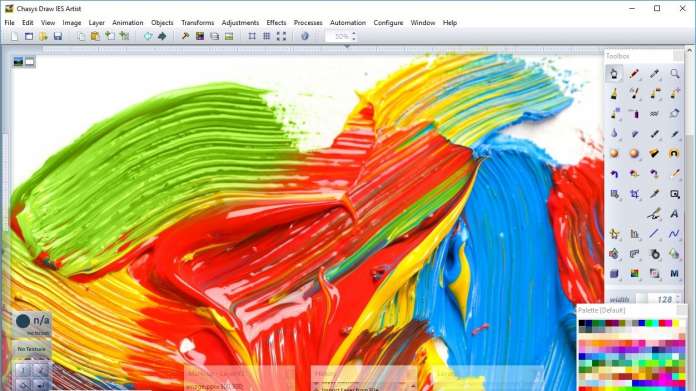 Overview
| | |
| --- | --- |
| Supported Platforms | Windows |
| Price | Free |
| Pros | Advanced editing tools, raw format support |
| Cons | Complex interface |
Chasys Draw IES is a complete package—a suite that performs a wide range of functions. This multi-function photo editor comes with a built-in photo editing tool. As a result, this is much more than an alternative to Lightroom. The program allows you to captures photos and videos on your desktop. It also helps in creating smooth animations which can easily be converted in batches to save time and resources.
The program also allows you to design your artwork right from the scratch. A per us, its raw processing components aren't as intuitive as the other applications on the list, but, it compensates it with the manual control.
8. Google Photos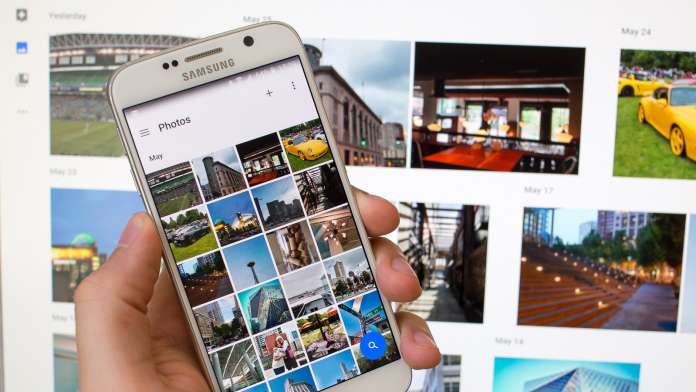 Overview
| | |
| --- | --- |
| Supported Platforms | Web, MacOS, Windows, Android, iOS |
| Price | Free, $11.99 (Photobooks) |
| Pros | Supports mobile devices |
| Cons | Limited editing tools, No batch processing |
Google Photos is the successor of Google Picasa, which to be frank was a great tool for managing all your photos at one place. Picasa also had powerful tools. However, Google Photos seems to flip the model. It is relatively less powerful, but at the same time, super convenient. Google Photos is a free photo editor which is available on all the major operating systems, both mobile and desktop. The platform allows you to easily edit and manage photos on the Android platform and also gives you unlimited cloud backup for photos—even the images in their raw size.
Google Photos has taken a back seat for its processing and editing power, but it does have a superb mobile app and unlimited storage. The mobile app also helps in syncing your photos between the devices. Frankly, image processing could never get easier than this.
9. Capture One Pro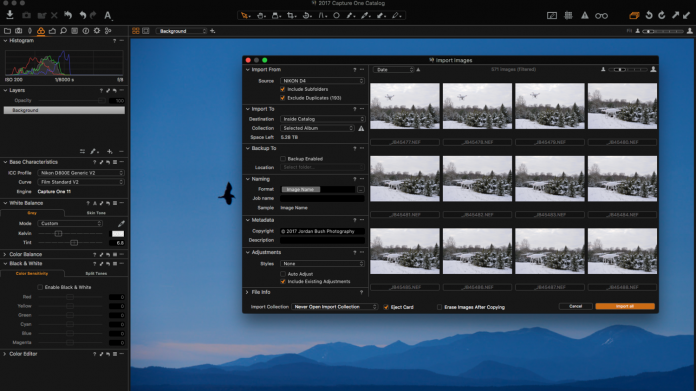 Overview
| | |
| --- | --- |
| Supported Platforms | MacOS, Windows |
| Price | $20 per month |
| Pros | Raw converter, Batch editing |
| Cons | High priced |
Capture One Pro claims to support more than 300 high-end cameras–right out of the box. We couldn't find any comment against the claim, and if that's true, Capture One Pro seems like a pretty convenient alternative. The program has extensive adjustment tools, powerful digital asset management, and flexible workflow. It also features a Raw converter that promises you professional level quality with accurate colors.
With its latest update, it has improved its processing engine and market-leading performance. Capture One Pro proves to be professional imaging software. With this program, you will be able to create stunning images out of your camera RAW files. It isn't as popular as other alternatives, but it does the job in hand.
10. DxO PhotoLab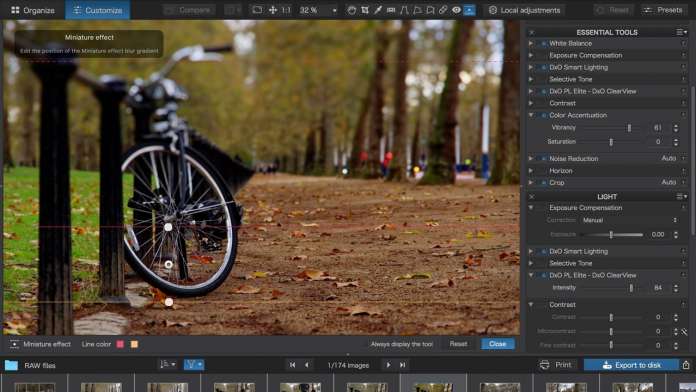 Overview
| | |
| --- | --- |
| Supported Platforms | MacOS, Windows |
| Price | $90 – $150 (one-time purchase) |
| Pros | Raw photo processing |
| Cons | No asset management tools |
DxO PhtoLab is a professional photo editing software which is available for both Mac and Windows. The program allows you to automatically correct optical flaws, and remove digital noise from images. Adding to that, it also allows users to extend the dynamic range of the images, and you can do all that in batches. As per its website, it supports the raw images from around 250 cameras. While testing we found that the platform lacks asset management abilities. But that's not a deal breaker. It allows the integration between Apple photos and Adobe Bridge, and you can do the rest of the work on the integrated apps.
The other drawback we found on the platform is its incapability to carry local adjustments for the raw images. However, we acknowledge that we are nitpicking. Well, here is another great alternative to Lightroom if you can work around its limitations.
Lightroom is not going away, and things are only going to get better with It and all its alternatives. In the end, it all boils down to your requirements and what software fits your pocket, and your desktop. In this article, we have tried, with all our professional outlook, to list the most competitive Lightroom alternatives. We have also briefly explained the reasons why they deserve a place in this article. We hope you find this article worthful.
This article is written by David Axton and appeared here.
All the images are collected from here.