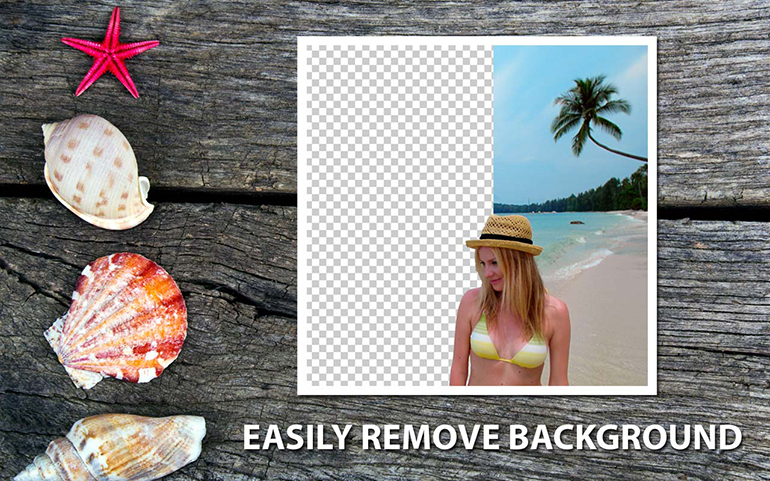 Almost all eCommerce websites nowadays need background removal service. There are plenty of tools available at online for it. While looking at internet, I just found one in the name of PhotoScissors and cannot resist myself sharing with you.
PhotoScissors is paid software that helps you instantly remove background from your photos. It is new and smart ways of removing backgrounds from still images. It is extremely useful for eCommerce business. It is very easy to use and anyone can do it by following a few simple steps.
How it Works –
Open the image first. Afterwards, draw some foreground and background and rest of the details will be taken care of by itself. The background will be removed and you just need to save the image for future usage. Go and watch this video tutorial of 'How to Remove Background from Photo using PhotoScissors' if you want.
Background Options –
There are multiple background options like white background, colored background and transparent background. Here is how PhotoScissors help you to achieve the desired background you want –
Transparent – Change the image background to transparent for separating the object using PhotoScissors.

You just need to make sure that the red (remove) marker touches any colors that you want to become transparent and the green (keep) marker touches any colors that you want to keep.
White – Turn the image background to white to isolate the object using PhotoScissors.

Using PhotoScissors, you can remove noisy elements, random objects or just bad background from the picture. Images with transparent background must be saved as PNG file as only PNG file format supports transparency.
Color Background – Whenever you need to replace a photo background, PhotoScissors is a tool you are looking for.

Change the image background and alter it to different background color using PhotoScissors. With few mouse strokes, one can replace an ugly backstage with a more pleasant view.
How it is helpful –
PhotoScissors is helpful in so many ways. Here are a few of them –
You don't need any technical or designer skills to remove the background of a photo. It supports all popular graphic formats like PNG, JPG etc. There are no image size limits.  You can easily separate the foreground from the background and you can swap background easily.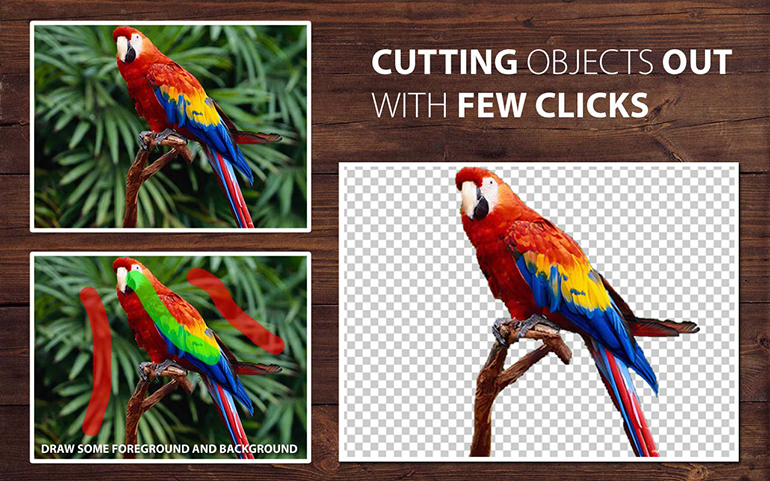 PhotoScissors is simple but powerful background removal software. It is an excellent app to remove unwanted background from photos and extremely easy to use. Cut out any unwanted background is easier now.