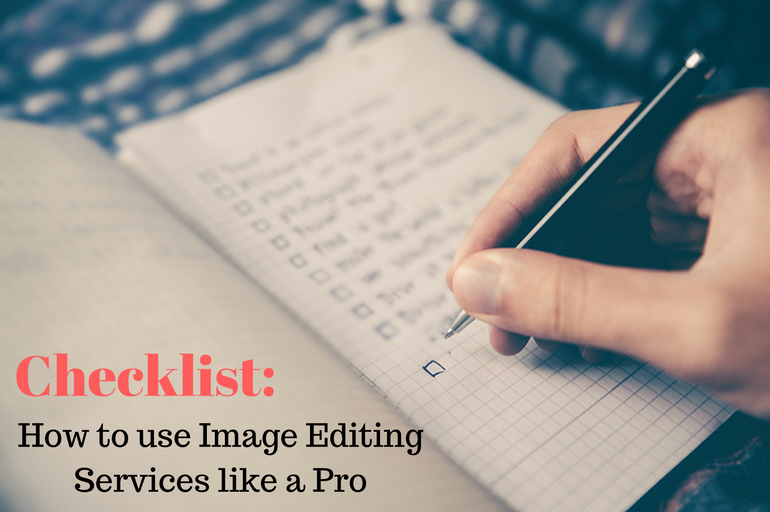 Different companies of different genre need good quality image editing service for different uses. These companies include – eCommerce and retail companies, professional photographers, graphic design studios, real estate companies and many others.
However, finding the best image editing company can be a daunting task. Here is a step-by-step guide for you about image editing service checklist to consider while taking service from image editing companies –
Checklist: How to use Image Editing Services like a Pro
Research: Search extensively on Google and add the names of outsourcing companies onto an Excel sheet. Next, visit each website and try to find out if they are the one you are looking for based on the services offered by these companies and their experiences.
Short list and Check credentials: After short listing the professional photo editing companies to about five, check the credentials and credibility of each shortlisted company.
Customer feedback: Customer feedback is really important to find out the credibility of a professional photo editing company. When satisfied, you can contact the photo editing service provider that best matches to your business requirement.
Check quality certifications: Before ordering images to a professional image editing company, it is essential to verify that they are ISO 9001: 2008 Quality Management System(QMS) certified. This ISO QMS gives the quality assurance of the digital photo editing work.
Image Privacy: Before ordering any job to a particular image editing company, you have to check that your image is safe with them. Image privacy is a top most priority for all businesses looking to outsource.
Customer Support: Make sure that the photo outsourcing company offers 24/7 support to you in case of any urgent query.
Try Free Trial Service: Ideally, a photo editing service provider should offer 'Free Trial Service' to demonstrate their ability to potential clients. You may place a Free Trial order to experience their real service, work quality and turnaround time credibility. Trying out any service before committing to it is the best way to decide an image editing partner.
Check on turnaround time: If the sample images are successfully delivered to you, you should ask them about the turnaround time for the volume of work. You need to specify your requirements in details too.
Pricing: Check out the pricing offered by the photo editing company and the available payment method options. An ideal image editing service provider would offer the choice of per hour or per image. Select the best pricing model and mode of payment option that suits your budget. You can take 'Quotation' service as well from them if available.
Check internet bandwidth: You have to check your internet bandwidth before uploading or transferring high resolution images to the outsourcing company's online server. Ideally, 4 MBps is standard in this regard.
Keep a personal record: It is better to keep a personal record of all the photos that have been sent across to the photo editing company as well as the time frame of when are you sending images to them and when are you getting it back. This helps to ensure that there is no inconsistency while billing at the time of payment.
These points in the checklist will help you to identify the right digital photo editing outsourcing partner that you can enter into long-term partnership with.
ImageEditing has more than 8 years of experience in delivering professional image editing services to clients across different parts of the world. Contact us today for any requirement of yours and get the best photo editing outsourcing services in return.