You will never miss a precious moment in your life from now on with Polaroid. Polaroid helps you to create and share your pictures at the same time. It is a fun and free photo effect tool which was previously available only for Mac users. However, it is also released for Windows users now. This program gives a Polaroid effect to your images. The final result is highly realistic. Here are the 10 best Polaroid cameras in 2017 you can use for capturing your precious moments instantly.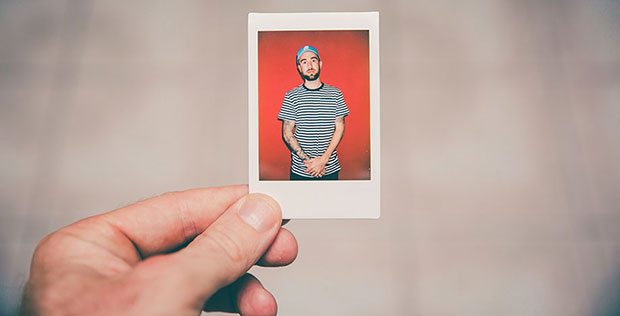 The original interface of Polaroid is actually in the shape of an actual Polaroid camera. In order to create a Polaroid picture, you have to drag and drop any image onto this interface and wait for a few seconds. You can decorate your pictures with beautiful frames and borders with this image editing software. On the contrary, there is a free application called, "Polaroid – The Easiest and Funniest Polaroid" for Mac users. Moreover, there are still a few flaws that need to be cross checked and fine tuned for its latest Windows version of Polaroid.
When you launch Polaroid image editing software 1.0, you get a Polaroid camera icon on your desktop. When you drag a photo to this icon, you will soon hear the familiar noise, just like the camera used to make and you will hear a musical sound when the Polaroid has fully developed your picture. The full-sized picture is then placed to a designated default folder. Now, you can get back to those good old Polaroid photos and you can now recreate them with any image from your digital library and Polaroid. The only requirement for Polaroid is that it is compatible to Windows XP/Vista.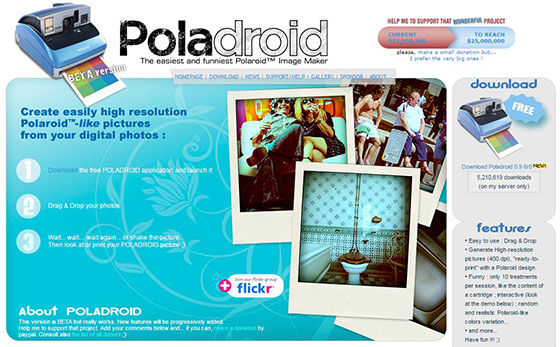 The beauty of Polaroid image editing software 1.0 is that – it helps you to frame your picture in such a way that you have to say the pictures are perfectly framed. Its Polaroid frame is a thing of beauty and looks realistic as well.  Other advantages it has are that – it is very easy to use and the end results are high in quality. You can also have random and realistic Polaroid-like colors variation. It also provides options to save images to a designated folder. However, one drawback it has is that the version is not bug free. Turn your photo into a Polaroid with Polaroid image editing software. Decorate your pictures with beautiful frames and borders with this beautiful image editing software.
There are many software available online that can help you create Polaroid photo frame but Polaroid Image Editing Software 1.0 is specially designed to create Polaroid photo frame effect. It works great and as it comes for free, everyone should try it.